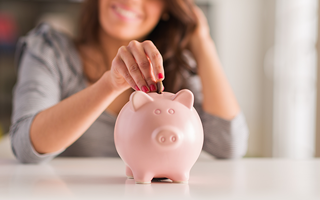 With the rising cost of healthcare affecting us all, we have worked hard to formulate a fair fee schedule combined with several payment options to help you with the cost of your dental care. Also, with the ongoing advancements in technology and research we are able to offer, in most cases, multiple treatment options at different price points, thereby, allowing you to decide which is best for you. We will gladly spend as much time with you as needed to thoroughly explain each option, answer any clinical and/or financial questions you may have, and provide you with clear, sequenced treatment plans so you can determine the right plan for your budget. As always, please don't hesitate to call or email us if any additional questions arise.
Like most dental offices, we are a "fee for service" practice meaning that your portion of the payment is expected in full at the time that treatment is rendered. We accept all dental insurance plans except for Medicaid and are happy to file your claim for you. Our administrative team is highly experienced and expertly familiar with most dental plans so you can trust that you are receiving accurate information. We also work diligently on your behalf filing pre-treatment estimates, calling insurance companies and, if necessary, submitting an appeal letter written by your doctor, all to ensure that you are receiving your maximum benefit. Rest assured, if you have any financial questions or concerns whatsoever, our team will kindly assist you with precise answers and solutions.
While we do all that we can to accommodate our patients, we do not offer in-house payment plans, however interest-free, third party financing is available. The application process is quick and easy and our staff can typically help expedite approval. Also, all major credit cards are accepted and a 5% courtesy discount is extended for payment in full on the day of service when your portion of the total cost exceeds $500 (payment must be made using either cash or check).