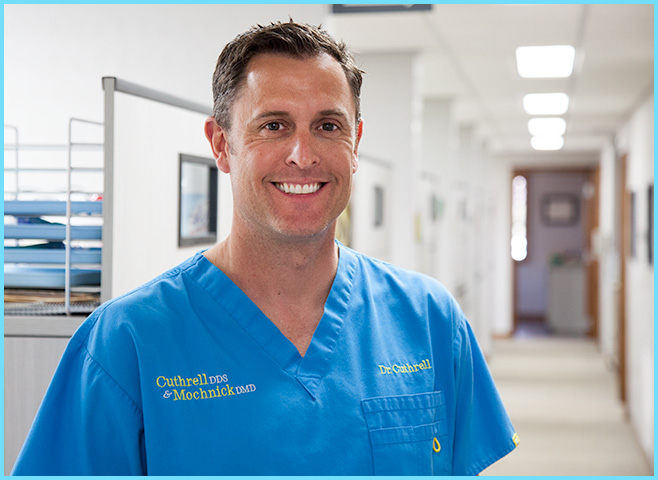 Dr. Cuthrell received his undergraduate and D.D.S. degrees from The University of North Carolina at Chapel Hill where he proudly competed on the track and field team. After receiving his D.D.S. degree, Dr. Cuthrell served as a Lieutenant in the U.S. Navy at Camp Lejeune, North Carolina for three years.
He has worked as an Adjunct Assistant Professor at the UNC School of Dentistry and has studied at the L.D. Pankey Institute. He is a member of the American Dental Association and the North Carolina Dental Society.
When not treating patients, Dr. Cuthrell enjoys spending time with his wife and three children and makes the trip to Chapel Hill as time permits to cheer on his beloved Tar Heels. He continues to be an avid runner and enjoys softball and basketball in his spare time. Always greeting his patients with a smile, you'll find out for yourself that Dr. Cuthrell has his patients' best smiles at heart.